By the time I arrived at The Brickroom for the CocoaHeads August Meeting, after attending the Rogue Hack Lab August Meeting, two people remained and they were eating their dessert.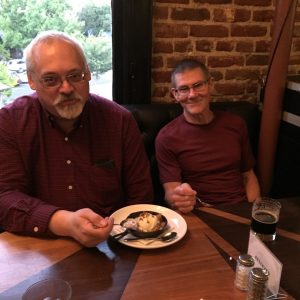 Since I missed the group discussion about Version 3 of the Apple Watch, I'll submit a link to an article from Fast Company, which should be of interest to anyone who is involved in design, and of special interest to folks who own an Apple Watch.
Author: Karen
Written: 8/17/16
Published: 8/17/16
Copyright © 2016, FPP, Inc. All rights reserved.