Trever Yarrish is a dynamic speaker and enthusiastic promoter of whatever topic he's presenting. As the coordinator of the UI/UX Workshop at Zeal, he is as energized as ever!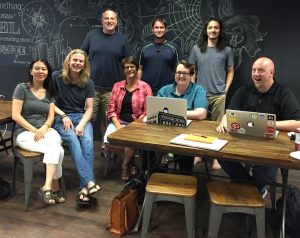 This evening's UI/UX Workshop focused on prototyping; part 4 (of 5) in the Google Ventures (GV) Design Sprint Process. The Design Sprint is "a five-part process for answering critical business questions through design, prototyping, and testing ideas with customers." For more details, check out Google Ventures Design Sprint Page.
The Design Sprint Process involves participants from all disciplines of a project, in order to capture and blend multiple perspectives into a prototype, and work out the bugs before the design is finalized. Get an idea of the process flow from the following working diagrams.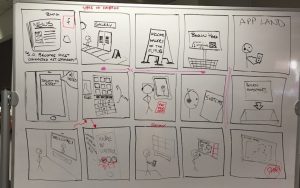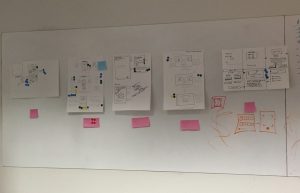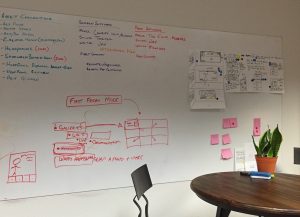 The workshops are presented twice per month and, according to Trever, people are still welcome to join the sessions. The next meeting is scheduled for Thursday, July 21, 2016, starting at 6:00 p.m. at Zeal offices on Central Avenue in Medford, on the street level of the Woolworth Building.
Author: Karen
Written: 7/8/16
Published: 7/11/16
Copyright © 2016, FPP, Inc. All rights reserved.