Despite the challenging weather threat, we had a full table of networkers, some looking to chat, others looking for work, and yet others looking for candidates.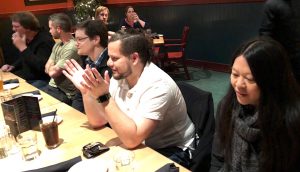 We chatted about the following topics
The Guy's Savage Farmer blog.
Recent CyberSecurity Seminar, co-hosted by CORE Business Services and Hart Insurance.
Degree in CyberSecurity from University of Maryland.
Local company's plans to add encryption to devices they design.
Rogue Credit Union's job posting.
CORE Business Services job posting.
The Fearless Freelancing Tech Workshop | 4/12/18 | 3:30 – 5:30 p.m. on campus (Room CS224; second floor of C.S. Office Building). Stay tuned for more information.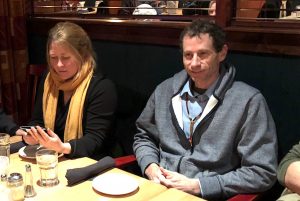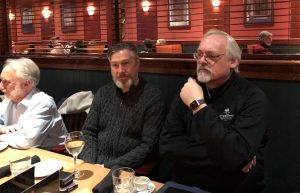 Join us each First Thursday of the Month at Cicily's Pastaria for the SOGGy Monthly Meeting!
Author: Karen
Written: 3/2/18
Published: 3/2/18
Copyright © 2018, FPP, LLC. All rights reserved.