Cicily's Pastaria is our new meeting place! What a great menu and what a great space!
The turnout was a bit better this month and, considering all the events happening in June, this was a good showing. People were happy to socialize with peers after a very busy—and, for some, work-filled—weekend.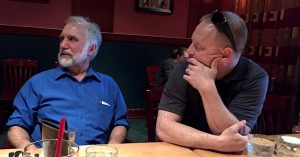 Three new people showed up to meet regular members and to tell each other about their backgrounds and hopes for the future.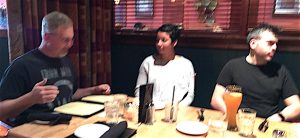 Two people had big announcements: one person has started an internship (he still has two more years of high school left!), and another person will (finally!) be graduating from SOU! Congratulations to you both!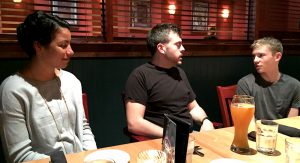 Members chatted about looking forward to not going back to Common Block for a quiet dinner meeting—not having to compete with the noise level that echoed off the walls—and preferring to not return to Four Daughters. Of the choices presented in the recent poll, this leaves Capers and Shiki as potential venues to check out at a future meeting. Stay tuned to know where to go each month!
Author: Karen
Written: 6/1/17
Published: 6/1/17
Copyright © 2017, FPP, LLC. All rights reserved.