About a dozen geeks turned out for the July SOGGy meeting; three of them were new to the group, having been directed there after visiting the RogueTechHub Meetup Page.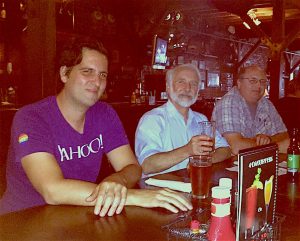 Join us on the First Thursday of each month at Four Daughters on East Main in Medford for tech chatter.
Author: Karen
Written: 7/9/16
Published: 7/11/16
Copyright © 2016, FPP, Inc. All rights reserved.