Everybody was talking this evening! Old friends already comfortable with each other welcomed newcomers into the fold, and everyone shared what they are doing during their workdays and what's new in the world of tech.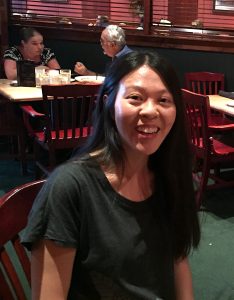 Talk revolved around many different topics, including information on maker events and/or groups, CNC Machines, 3D Printers, game conversions (Flash to HTML5), status report on a newly-started internship, connections (people to opportunities), tech writing, and a new game invented by one member of the group.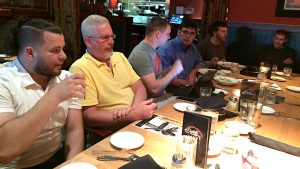 New connections were made between companies looking for tech talent and members who showed up to the meeting; results are promising!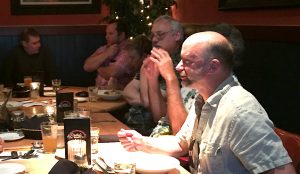 Join us each month at our new "home" at Cicily's Pastaria & Grill in Medford (two doors east of Connecting Point; behind Toys R Us) each First Thursday of the Month, starting at 6:30 p.m. For those folks who want to come a few minutes early and chat during a no-host happy hour setting, Cicily's has a nice bar area; come early for a Meet & Greet!
Author: Karen
Written: 7/8/17
Published: 7/8/17
Copyright © 2017, FPP, LLC. All rights reserved.