Several local techies gathered at 4 Daughters on the First Thursday in February to chat, compare notes, solicit advice and recommendations, have a beer and some food, and interact with real people.
The regular attendees were joined by two newcomers who indicated an interest in continuing to attend SOGGy Meetings, to participate in the Tech Workshops at SOU, and to learn more about local tech events by visiting RogueTechHub.com.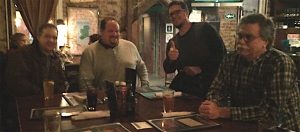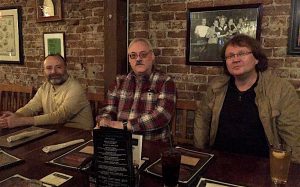 Join SOGGy (Southern Oregon Geek Group; the added y simply describes the usual weather in our area) at 6:30 p.m. every First Thursday Evening at 4 Daughters Irish Pub at 126 W. Main Street, Medford, OR 97501, 541-779-4455.
Author: Karen
Written: 2/7/16
Published: 2/7/16
Copyright © 2016, FPP, Inc. All rights reserved.