Introduction:  
Karen spoke briefly about great design and mentioned well-known, exceptional designers like Jony Ive, Chief Design Officer at Apple; and James Dyson, the industrial designer who invented both the Dyson Bagless Vacuum and Dyson Supersonic Hair Dryer.
Then Karen launched the group discussion on Design by playing Mark Rober's Gitter Bomb Video; one example of excellent design that produced a unique device to deliver payback to package thieves. [0:00 – 8:08]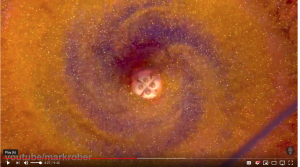 Following the hilariously-enjoyable video, the group discussed the process every designer employs—in some form or another.
Goal:
Define the goal of the process; a brief document (blueprint) that declares the [Why | What | Who | How | When] requirements for the project. This blueprint serves as a reference point throughout the project, delineating standards, conventions and terms for everyone involved in the project.
Brainstorming Session; Launch the Process:
Research [Client Company History & Culture | Competition | Trends | Target Market]
Select the best solution.
Do development work; prototype.
Test. Revise. Repeat.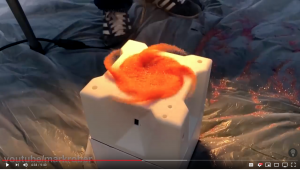 Specs; Step-By-Step
Designer's Role: Provide the tech expertise—and resources—to realize the client's vision; IOW, the Designer is the interface between [HW | SW | Network] and the client's goal.
Functional Spec: describes how a product will work entirely from the user's perspective.
Technical Spec: describes the internal implementation of the process.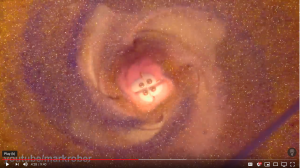 Scope:
Determine the estimated life of the product & factors that affect the longevity. This step is often overlooked in the rush of excitement that comes with early success, as the project begins to take shape. [Competition | Innovation | Supply Chain | Target Market]
Scalability: Does the process need to be scalable? What are the considerations that must be addressed in order to allow the process to scale? [International Laws | Infrastructure | Market Expansion]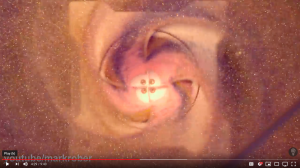 Update Intervals & Triggers: When/How you will update the product; what will trigger an update [New Features | Bug Fixes] and/or at what intervals [hour | day | week | month | year].
Entry Points/Portals: Where are entry points or portals into the process? [Control Issues]
Maintenance: What is the duration of the commitment the designer is making? Are they under contract for a fixed period of time? What about future design/update needs? [Documentation]
Considerations:
Consider: Assumptions | Dependencies | Constraints that may impact the project's success.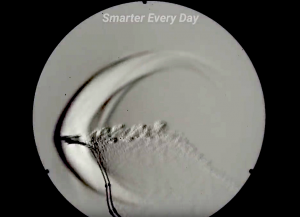 Finale
The finale of the Tech Talk was another video, from Destin at Smarter Every Day, that demonstrated how to design a research project to discover the point at which the tip of a bull whip breaks the sound barrier. [0:00 – 9:50]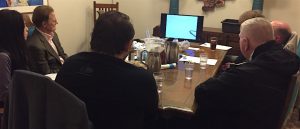 Join us each Second Thursday of the month at Luna Cafe inside the Ashland Hills Hotel & Suites on the Northeast corner of I-5, Exit 14 for the Rogue Techies Monthly Meeting, starting at 6:00 (Tech Talk) followed by a no-host dinner, around 6:30. For details, you are invited to visit the Rogue Tech Hub Event Calendar.
Author: Karen
Written: 1/11/19
Published: 1/12/19
Copyright © 2019, FPP, LLC. All rights reserved.