Brandon Kirkland kicked-off the fourth Tech Talk sponsored by Rogue Coworks; his topic was: Conversion Rate Optimization: Psychology & science behind a successful website.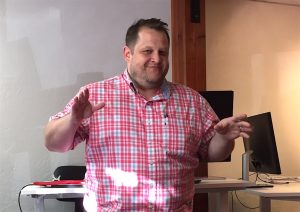 Brandon is an expert on CRO, having expanded his family flower business from a small mom and pop local flower shop to its current national scope; helping small flower shops create successful websites, essentially by focusing on marketing fundamentals like CRO.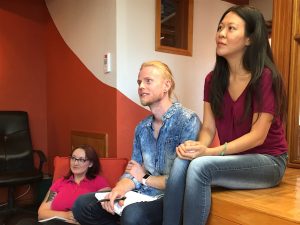 His talks are always delightful because he knows his stuff and has fun delivering his message.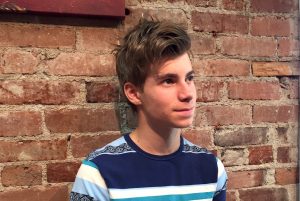 In this downloadable .pdf, Brandon presents basic ideas about how to analyze business websites and improve conversions.
If you were unable to attend Brandon's presentation, you are invited to download the .pdf of his talk and learn what you can from that; however, you missed a clear—and lighthearted—presentation.
Thanks for helping to educate the Rogue Tech Community about CRO, Brandon!
Author: Karen
Written: 7/24/17
Published: 7/24/17
Copyright © 2017, FPP, LLC. All rights reserved.