NOTE: The December Meeting took place at the Schneider Museum of Art on the SOU Campus; therefore, it has been dubbed the Museum Talk, for the month of December.
This evening, five worthy local entrepreneurs presented their products to an audience of their peers, in hopes of winning a $500 cash prize offered by SOREDI.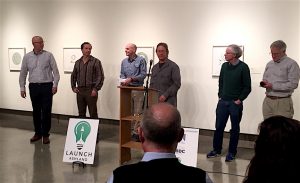 Adam Hanks, Management Analyst for the City of Ashland, introduced the entrepreneurs, who were each allowed five minutes to present their product and another five minutes to respond to questions from the audience.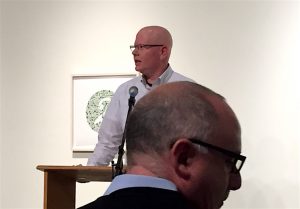 Robert Stern led the group by presenting his company, Preparedness Solutions' consulting efforts for emergency management, public health, and business continuity; focusing on sustaining energy and water.
Benjamin Frederick presented his company, Hydro Hammock's very versatile product: Hydro Hammock; a hot tub in a hammock. They are backordered…until next March!
Ken Lindsay presented a clever app he's working on, called Teach Yourself To Sing, which uses the on-board microphone of an iPhone to record your voice and then uses the piano keyboard display to provide feedback about how to hit the correct notes of the song you have previously uploaded to the device.
Hunter Greer presented his company's product, Hedge Fund In A Box; a very cool app designed to let individuals manage their own personal hedge fund.
Jeff Sharpe presented his company, Sharpe Energy Solutions' product, currently in development and testing: the S1 Solar Tracker; a robust, modular power plant targeting all market sectors (residential, commercial, industrial, municipal, agricultural and recreational). The benefits of the Solar Tracker are: it will hold 20-30 PV (PhotoVoltaic) panels and accurately track the path of the sun year round, while opening-up the valuable ground beneath the equipment for parking and other use spaces. Sharpe Energy Solutions is an Engineering, Procurement and Construction Management (EPCM) firm that has been praised for their Energy Efficiency and Solar installations in schools across the region.
The winner of the $500 cash prize? Jeff Sharpe! Congratulations, Jeff!
Lots of networking took place at this month's "Museum Talk", with attendees meeting new techies and reconnecting with familiar faces. The Schneider Museum of Art provided a perfect backdrop for budding inventors from all fields.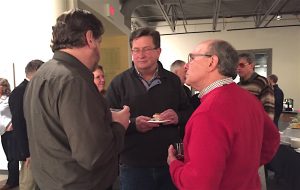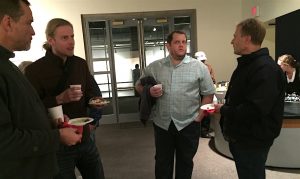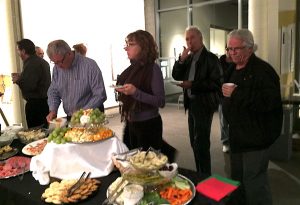 SOREDI's Launch Ashland Pub Talks continue to draw large crowds of entrepreneurs who are interested in sharing their ideas, promoting their products, and networking with each other.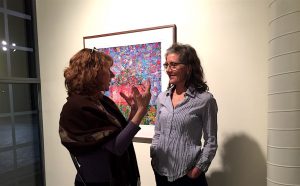 You are invited to contact SOREDI to be informed of upcoming events.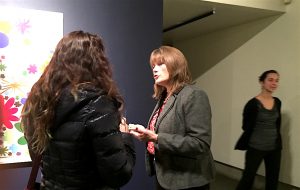 Join Us!
Author: Karen
Written: 12/14/16
Published: 12/14/16
Copyright © 2016, FPP, Inc. All rights reserved.