Great News: the group is expanding! And, our focus is expanding to include folks who want to learn more about Apple products—and technology, in general.
Regulars welcomed newcomers who may not yet be using Apple products; however, they are interested in hearing about them.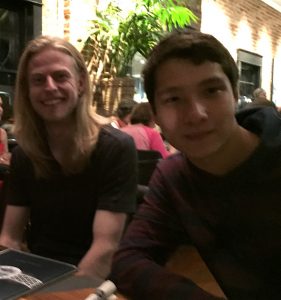 One person described their hopes for developing a plot of real estate to attract new tech and manufacturing businesses; in short: jobs!
Another person shared their excitement about filing an LLC for their newly-formed company.
We talked about the new Mac Book with the Touch Bar and the pros and cons of that feature: You can connect to the Apple Watch OS! Also discussed was whether or not to upgrade and go through the pain of handling administrative details.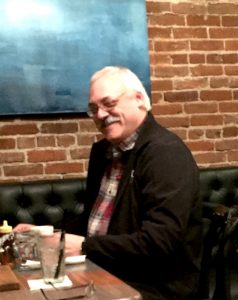 New apps were discussed.
Some folks came to listen and pick up on the news—both social and technical.
We also talked about the Tech Workshop at SOU that some of us had come from, and how building apps within a Vagrant Virtual Box is helpful when deploying your code to production.
Join us each First Thursday, at The Brickroom, starting at 6:00 p.m. Ask the hostess for the CocoaHeads Table.
Author: Karen
Written: 11/11/16
Published: 11/13/16
Copyright © 2016, FPP, Inc. All rights reserved.