The CocoaHeads Group seems to be rounding-out to a solid group of regulars. With great food and interesting beers supplied by The Brickroom, the atmosphere is warm and inviting.
Discussions included:
Which languages to use and when to use them, based upon the platform.
Topics for Season Five of Tech Workshops at SOU; suggestions included Agile software development, most useful languages, freelancing forum.
Show And Tell:
AR app developed with Apple's ARKit; demonstrated ability to add a object to a photo.
FileMaker app developed with FileMaker's excellent package of standard tools.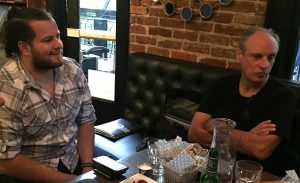 Recent activities:
FileMaker App Development

Keeping up with tech news

Developing AR with Apple's new ARKit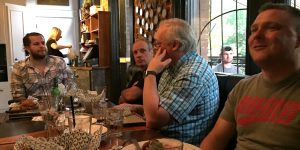 Job search (recent graduates)
Game development
Playing cello with a symphony orchestra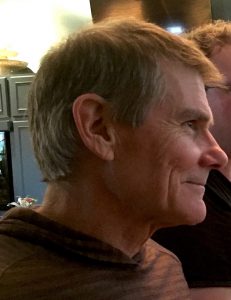 Languages discussed included:
Python: still out there; great for beginning programming.
R: being used more and more in Big Data applications.
C (and variations): the core language for developers.
Swift: frequent changes that might present a challenge for existing software.
Join us each Second Thursday of the month at The Brickroom to listen and share the latest Apple news.
Author: Karen
Written: 8/11/17
Published: 8/11/17
Copyright © 2017, FPP, LLC. All rights reserved.