This was definitely a gathering of geeks!
Discussions of tech topics abounded as attendees talked about:
FileMaker: Alternative to Access & SQL; when it's appropriate & when not. Constructs. Local users. Making connections to FM Consultants.
Where the consulting contracts are and how fast they are being signed.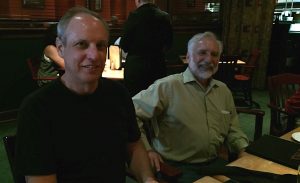 Networking; setting up IoT for home use; discovering the best residential properties based upon data speed for telecommuting consultants.
Networking: Connecting people looking for tech talent with tech talent looking for opportunities.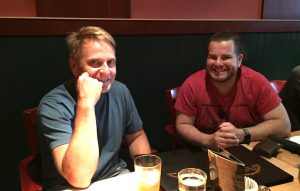 Considering topics for Tech Workshops…Panel comparing FM & SQL: when to use which; talk on Networks, AWS, etc.
Tech Communities; clustered tech assets & companies. Compare with car dealerships, restaurants and other businesses that locate close together.
Join us each First Thursday at Cicily's Pastaria for the monthly SOGGy Meeting. 6:30 p.m.
Author: Karen
Written: 8/4/17
Published: 8/7/17
Copyright © 2017, FPP, LLC. All rights reserved.