A group of techies gathered at Zeal World Headquarters on Wednesday for the Epic UI/UX Competition. The event was all about putting a great façade on Epic's new app: Pop Cards.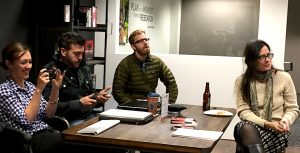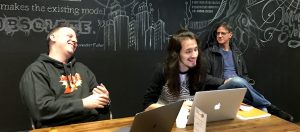 The idea of Pop Cards is to provide to Epic Flowers' customers with an app that permits them to easily add a Pop Card to their website; adding banners and other marketing pop-ups. Users would be able to specify pop-up format, placement, fonts, colors, timing, etc.
The Epic Team produced an operational prototype, and Brandon explained the process.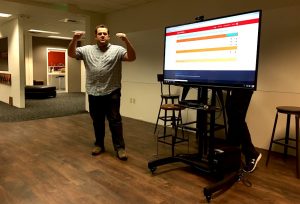 Everyone split into teams of two and got to work on a streamlined User Interface and a cogent User Experience.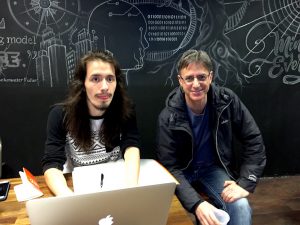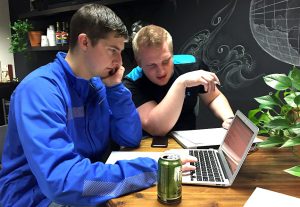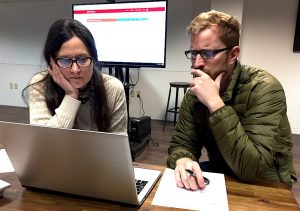 The winning design was declared by Brandon, who paid each winning team member via check.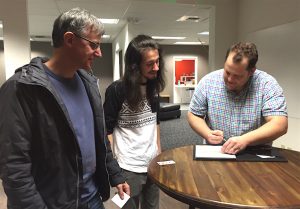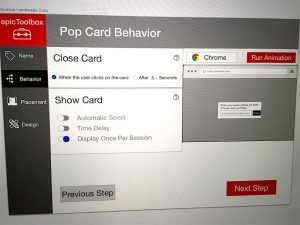 If your business has a UI/UX Challenge, you are invited to use this group of highly-skilled—and energetic—techies to come up with a great User Interface and User Experience.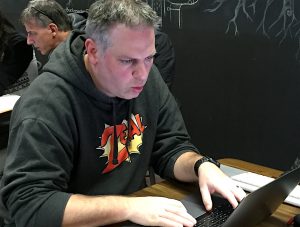 Thanks to all the participants, and thanks to Trever for co-hosting this event with Brandon. What an excellent idea!
Author: Karen
Written: 1/26/17
Published: 1/26/17
Copyright © 2017, FPP, Inc. All rights reserved.